Australasian Home of Genesis Heat Set Oil Paints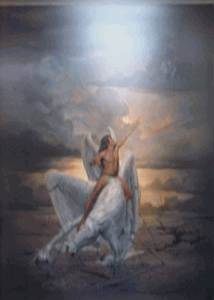 Background
Oil colours have been available to artists for five centuries. Recent decades brought the advent of acrylics and alkyds. Watercolours evolved from temporary weak paints to having longevity never before dreamed possible. The latest advancement is Genesis® Oil Paints Heat-Set Artist Oils.
Developed and patented by professional artists, Genesis® Oil Paints offer the look and feel of traditional oils without the drying time restrictions, toxicity and odour. Genesis® Oil Paints contain a heat activated curing agent that allows for on-demand drying.
However, in spite of the similarities to regular oils, they have special characteristics of which the artist can take advantage.
Genesis® is an artist quality fine-art paint that is ready to apply without
repeated pre-mixing and will not dry until you are ready; then it dries very
quickly.

Genesis® Oil Paints stay wet until heated, making them more convenient than oils or acrylics. The paint will not dry when left in the open on a non-porous surface such as a glass palette or ceramic tile.

They are very similar to oil paints in feel, opacity and translucence. We encourage you to experiment with your style to achieve the desired effect. Genesis® Oil Paints offer fine control in mixing, blending and application and can be worked in many states without the addition of mediums.
Since Genesis® Oil Paints do not air dry, you do not have to clean your brushes even if you will not get back to painting for days, weeks or even months.

Certified Non-Toxic
Genesis® Oil Paints are certified non-toxic and conform to ASTM D-423. They are certified in a program of toxicological evaluation by a medical expert to contain no material in sufficient quantities to be toxic or injurious to humans or to cause acute or chronic health problems.

Colour Fastness
Of the 86 colours in the Genesis range, 78 colours are in Category 1 for light fastness, 8 are in Category 2 (diox/purple values). The full range of paints, mediums and varnishes all conform to ATSM D-4236 standards thus guaranteeing strong archival qualities.


'Restrictions' by John Pitre
co-inventor of Genesis.